Shopping Basket
Your Basket is Empty
There was an error with PayPal
Click here to try again
Thank you for your business!
You should receive an order confirmation from Paypal shortly.
Exit Shopping Basket
Aviation Concepts rc "We are Open and fulfilling back orders at this time!" Please no new orders at this time

| | |
| --- | --- |
| Posted on 1 September, 2017 at 21:30 | |
So it has been about 4 years and finally got a video made of my PT-19 flying. One of our local club members made it for me. Thanks Matt B. So in the video the prop almost stopped turning. The PTE 36 engine is slightly worn out even though the compression has steadily gone done over the last two years.
2 weekends later I take it out to fly again and it was'nt running well, Well, I thought it's time again for a new diaphragm. (thanks to the ethanol in our fuel) So, that usually is the fix... I took it up and flew it around and 5 minutes into the flight the engine quit. No problem, I put in half flaps and was able to make it back safely to the field. 
Richened up the high needle and a minute into the flight the muffler completly broke off. Just the mounting flange and bolts was still attached to the engine. So... I actually have a DLE 30 sitting around brand new in a box. Yes it s a side exhaust but just need a J-Tec wrap around pitts muffler and I will see how it fits,
Stay Tuned.
Ok, The DLE 30 with the J-Tec muffler just fits inside the slim cowl. As shown in the manual, the exhaust stacks need to be cut and angled backwards to exit out the bottom rear of the cowl opening by using 45° copper elbows. The elbows are cut with slits and high temp RTV along with hose clamps workes great.
Running the same 18 x 8 Xoar laminated prop I got 7,000 rpm's max. with  90db's at 20 feet. 
Flight performance was a lot better than I expected. Take offs were scale at 1/2 throttle with one notch of flaps. Normal flying was around 3/8 to 1/2 throttle, while the first half of a  loop required full thottle. Though I did have to add 1oz of additional lead up front to compensate for the weight difference between the original PTE 36 and this DLE 30.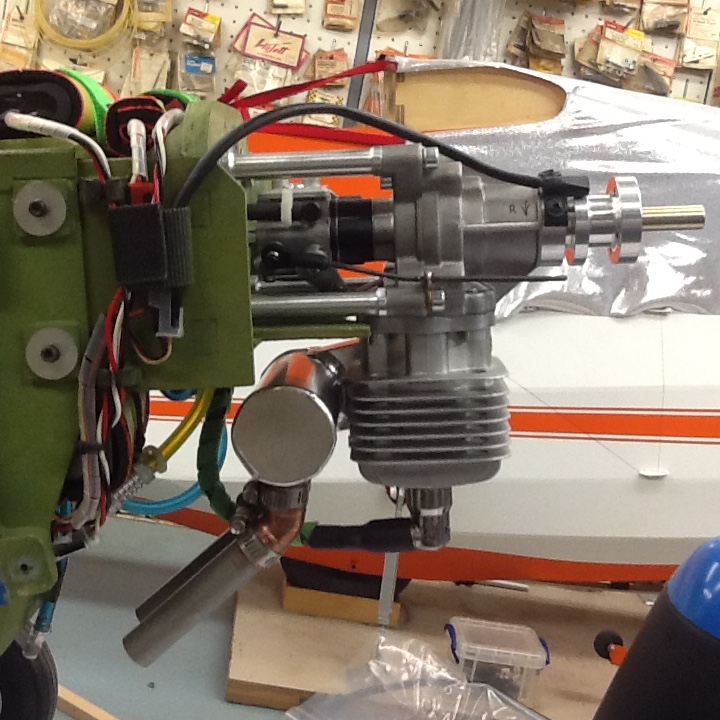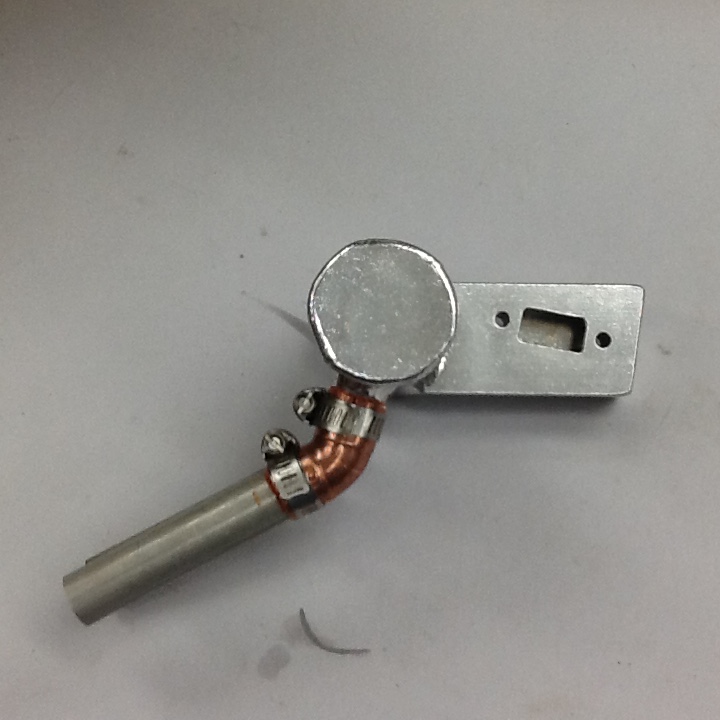 Categories: None
/